Company Profile • AHT intermediation GmbH
We believe in continously challenging the perspective on how things are done. We believe everybody can outperform their status quo.

The way we do it is to bring new methods and techniques to our clients and walk with them for some time. This changes how one sees the world, enhances thinking and the way how to deal with knowledge and innovation.

The result is the success of our clients.



Recently, AHT has been supporting clients to achieve their goals like: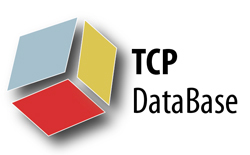 Simplify the work of specialists to document their insights and reflexions using our new TCP DataBase



Developing innovative digital business models and translating them into tangible concrete projects



Learning Canvas: Expanding the AHT's Process Collaboration Portal Concept through ad-hoc learning



Communicating Research and Development services into a global and complex organization




New 3 Sphere Model:
We have introduced a new model for Knowledge Management and Social Collaboration at the SKMF roundtable at EPFL Lausanne.

This model also shows how facilitation, agile methods, design thinking and collaboration software (SharePoint etc.) are connected. It has been developed based on experience with KM initiatives supported by AHT and research work at EPFL.


We have launched our new service for records managers and department leaders based on the improved
«Advanced Search Tool» to create an effective access to a large number of office documents on disorganized shared drives. This new service for our clients is especially useful for legacy documents in research and development or M&A areas.


Innovation and knowledge management goes closely together. We have developed a new service:
Knowledge Management and Social Collaboration for Start-Ups. This service is based on experiences gained in a recent collaboration and engagement with a globaly distributed start-up.


We are continuing helping our clients to the challenging task of implementing the 2015 revision of ISO norms concerning the clause 7.1.6 about Knowledge Management:
In ISO Update 2015, clause 7.1.6 and 7.2, the ISO certified organizations are asked to identify, manage and make available all knowledge necessary to ensure process results which are in line with quality and customer requirements - a classical goal for line managers and knowledge managers.

Have a look at "My position" to identify the best matching services for your profile.

We have long term experience gained through leading positions and projects. Our experience base consists of over 150 successful p

rojects with major corporations.